Tag Archives:
events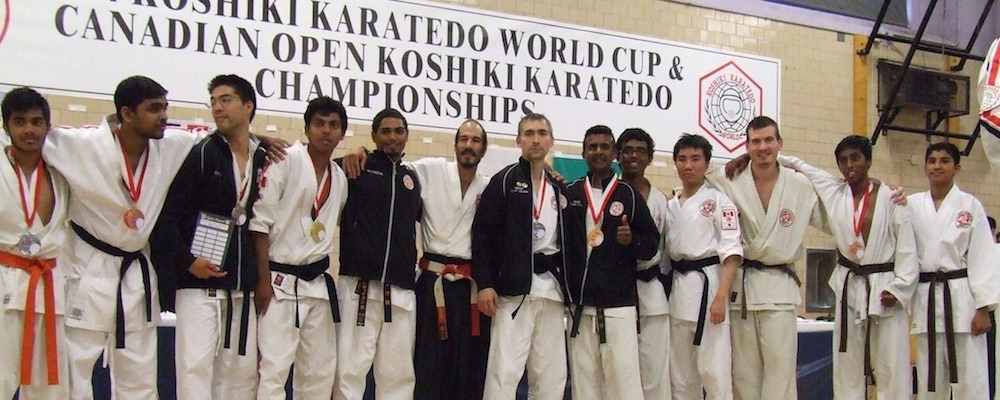 You May Download The PDF Invitation Document Here
---
Spectator Ticket Sales
Individuals wishing to purchase tickets to view the event may do so at the EventBrite link below. Tickets for Saturday July 29th are $5 per person. Tickets for Sunday Finals July 30th are $10 per person.
Purchase Your Tickets At EventBrite By Clicking Here !
---
Dear Shihan / Sensei,
August 15th 2016
On behalf of the World Koshiki Karatedo Federation and the Canadian Koshiki Karatedo Association, it is with great pleasure and excitement that I officially invite you and your team to London, Ontario, Canada, July 28th-30th 2017 for the 2017 Koshiki Super Karatedo World Championships and the 2017 Canadian Open Koshiki Super Karatedo Championships. These events will be held on the beautiful campus of the Fanshawe College, in the city of London, Ontario. The year 2017 will also mark the 50 year anniversary of Hanshi Masayuki Hisataka's arrival in Canada in 1967, where he introduced Shorinjiryu and Koshiki Karatedo in Canada. This milestone will be celebrated at the farewell banquette held after the tournament on July 30th 2017.