Category Archives:
Events

Dear Shihan, Sensei and Karatedo Friends:
The Super Karate-do World Grand Prix, and WKKF Seminar of 2017 was a great success! The events was held on 10th-11th of November, 2017 at the Urayasu city Gymnasium, Chiba JAPAN. We can't wait until next year to see everyone again.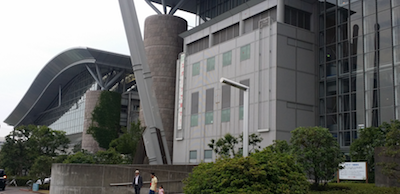 Philosophy of the Event:
To make Super Karate-do (Koshiki Contact Karate-do) part of the School Education Program for training the world's youth;
To join "Sports Accord" with recognition of Super Karate-do as a safe and clearly judged modern sport;
To contribute Super Karate-do as a BUDO working towards world peace and friendship;
To develop and sustain people who work together for the benefit of their community, their nation, and the world through Super Karate-do(Koshiki Contact Karate-do) training and tournaments.
To this end, Karate Kids from five continents will gather in JAPAN for a friendship tournament including an international championship. We hope for your kind understanding and support.
The potential of these events to contribute to specially young generation is tremendous. Through such a great opportunity to meet, compete with and exchange friendship internationally, we believe they broaden their international range of vision as well as elevate the level of ability to see, think and act.
PLEASE DOWNLOAD THE INVITATION LETTER WITH REGISTRATION FORM HERE
We strongly urge you and your students to attend and ask for your support and goodwill in this venture.
Yours Sincerely,
Masamitsu KUDAKA,
HANSHI 8th Dan
Chairman of Organizing Committee
Chairman World Koshiki Karatedo Federation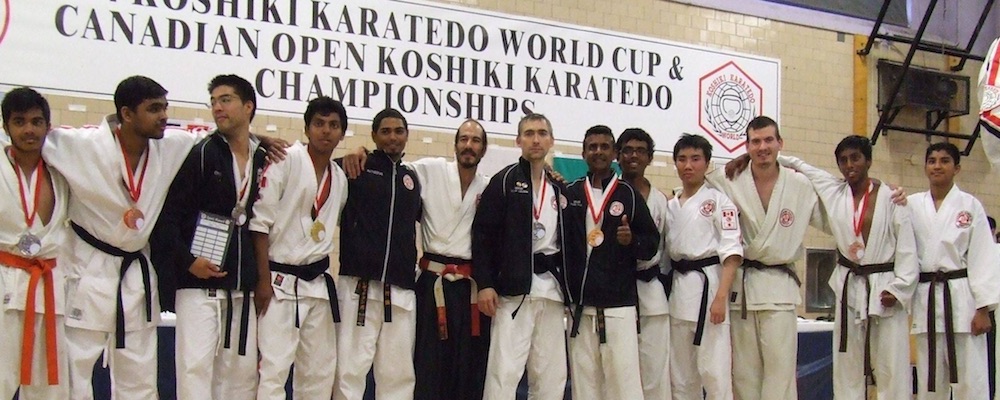 You May Download The PDF Invitation Document Here
---
Spectator Ticket Sales
Individuals wishing to purchase tickets to view the event may do so at the EventBrite link below. Tickets for Saturday July 29th are $5 per person. Tickets for Sunday Finals July 30th are $10 per person.
Purchase Your Tickets At EventBrite By Clicking Here !
---
Dear Shihan / Sensei,
August 15th 2016
On behalf of the World Koshiki Karatedo Federation and the Canadian Koshiki Karatedo Association, it is with great pleasure and excitement that I officially invite you and your team to London, Ontario, Canada, July 28th-30th 2017 for the 2017 Koshiki Super Karatedo World Championships and the 2017 Canadian Open Koshiki Super Karatedo Championships. These events will be held on the beautiful campus of the Fanshawe College, in the city of London, Ontario. The year 2017 will also mark the 50 year anniversary of Hanshi Masayuki Hisataka's arrival in Canada in 1967, where he introduced Shorinjiryu and Koshiki Karatedo in Canada. This milestone will be celebrated at the farewell banquette held after the tournament on July 30th 2017.